Final day to get 30% off, don't miss out on this opportunity, call now before you forget and it's too late. 877-527-2407
The much anticipated arrival of Lytec 2017 has finally arrived and for a very limited time it is available at 30% off for those that purchased Lytec 2015. This discount is only available to those that purchased 2015 and only until October 21st, after that it goes down to 15% and eventually all discounts will go away prior to release. So don't wait, act now and reserve your Lytec 2017 today!
We've been asking for new features for a long time now and they've been put on hold in the past by McKesson due to government mandated requirements, but now that e-MDs has purchased the product they are investing a lot of resources in to giving us long anticipated upgrades to Lytec.
Some of the new features already announced include:
A new Advanced AR Tracking tool – Allowing practices to drill down in to patient and insurance account receivables, making the tracking and following up of outstanding balances easier than ever before. Get paid quicker and never let an outstanding balance fall through the cracks.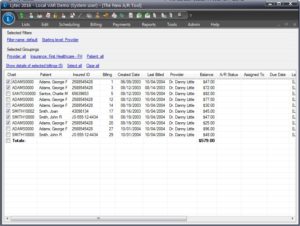 ICD10 Look up utility – With the upcoming requirements for ICD10 specificity, this new tool will help your office master the transition. Use codes, terms or choose from pictures to pick the specific diagnosis codes required to help get you paid the first time, every time!.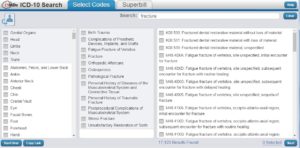 Integrated Appointment Reminder System - Autoremind offers practices the ability to send appointment reminders to patients with upcoming appointments.  These reminders can be sent through phone calls, secure emails, and text messages.  As patients confirm their appointments, your Lytec system will be updated to reflect that confirmation status.  You can also use the Autoremind portal to assist as you work through the patient recall process.  *Additional Monthly Fees Apply
Reports Pro for Lytec – Don't Forget! - To celebrate Reports Pro hitting 50+ reports, as well as the much anticipated release of Lytec 2017, we are offering a LIMITED TIME OFFER. We have created a special version of our Reports Pro program for those of you who want access to these 50+ reports and we are offering it at 50% off the normal price with the purchase of Lytec 2017, making these reports available for just $499.00! This offer is only good during the pre-sale, so don't wait, call now!
Call or email us for more information today!
877-527-2407 Sales@emailpss.com

Your partners in success,

Office: 877-527-2407    Email: support@emailpss.com