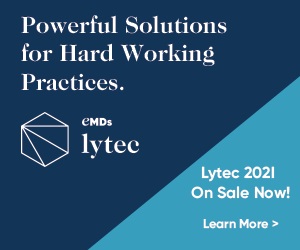 LYTEC DOWNLOADS
Physicians Software Solutions continues to offer unparalleled support for our loyal Lytec clients. This includes no hassle downloads to meet your needs for Lytec Service Packs, updates and demo versions.
LYTEC MEDICAL 2021 download
LYTEC MEDICAL 2020 download
LYTEC MEDICAL 2019 download
LYTEC MEDICAL 2018 SP1 download
LYTEC MEDICAL 2017 download
LYTEC MEDICAL 2015 download
LYTEC MEDICAL 2014 download
LYTEC MEDICAL 2013 SP1 download hotfix
Lytec Medical 2011 SP1.1 download
LYTEC MEDICAL 2009 download
LYTEC MEDICAL 2008 SP1 download
LYTEC MEDICAL 2007 SP3 download
LYTEC MEDICAL 2006 SP6 download

PSS EDI
The popularity of our integrated clearinghouse continues to grow, so we have added a download for the EDI Insight software here!


FULL AND DEMO VERSIONS OF VALIDATOR
If you're reinstalling Validator on a new machine or would like to install and use the Demo version of Validator, install this full version for your appropriate software
VALIDATOR UPDATES Validator6 is the newest Direct Electronic Claims program for Lytec, and is available as part of the new PSS Software Suite for Lytec, which includes EZ Post, Reports Pro, Eligibility and Validator 6 direct electronic claims in a new unified installer. Updates for the PSS Software Suite are handled from within the program using the new built in automatic updater. We are currently on PSS Software Suite version 6.7.2, which can be downloaded here:
Note to existing PSS Software Suite versions 6.6.9 and below. We had to decommission the old update server unexpectedly due to Microsoft no longer supporting Windows server 2008. As a result, your automatic update feature in these versions will not work. You must uninstall that version and install from the link above. For those of you on 6.7 or newer, it is usually more convenient to run the update from within the program, but uninstalling the current version and running the installation from the link above accomplishes the same task. Validator 5 Versions:PSS is no longer releasing updates to Validator5, as it is not compliant with the new ANSI 5010 format. We are leaving these links here for your reference, however.

Reports Pro Custom Reports for Lytec
Our popular custom reporting solution for Lytec can be downloaded from the link below. To learn more about Reports Pro, click here.