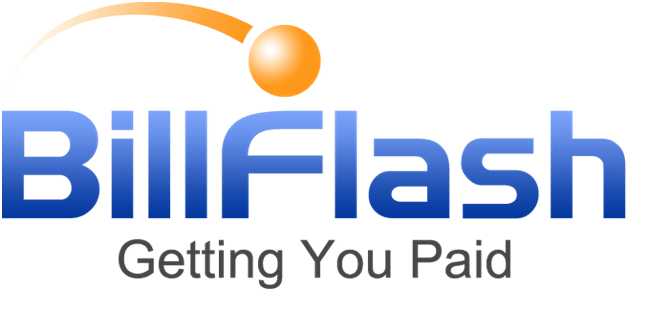 TESTIMONIALS
At PSS we don't just recommend Billflash, we use it. Before ever offering Billflash to our clients, we tested it with our in house billing company for 12 months to make sure it was a product we felt we could stand behind. Billflash has been an amazing time saver and has certainly helped our doctors receive their payments faster. It enabled our billers to do in minutes what in the past had taken an entire day. No more addressing envelopes, worrying about postage or hours spent stuffing! You can review and approve statements before they are sent out and exclude anything that needs a little more attention. We can even add notes on a per statement basis. We have recommended Billflash to billing companies and office staff for years and I can say everyone of our clients have been as pleased as we have.
Adam Ziegler
CEO
Physicians Software Solutions
Since obtaining BillFlash our patient payments went up 50%! Patients have informed us that the statements are easy to read and they love how simple it is pay. Providers have raved about how quick they receive payments and love the ease of identifying patient payments in the mail. As a billing service, the BillFlash products and service have been invaluable! It was so simple to integrate BillFlash into our different billing softwares. The USPS address update has decreased returned statements exponentially. BillFlash has increased our revenue, saved a huge amount of time, decreased our cost of statements, and the representatives are always friendly. We will be a customer for life! BTW..every word is honestly true! You all rock!!!!
April Dykes
Owner
Family Medical Billing
Tennessee
Before BillFlash, creating and sending invoices was error ridden, difficult, tedious and time-consuming. BillFlash allows us to generate, proof, edit (in real time) and send over 200 invoices in less than an hour and we know all the information is correct because it is pulled directly from our billing software. We have gone from about a 10% collection rate to over 75%!
Becky Shaw
President
Affordable Care Health Clinic, LLC
We noticed a 50% increase when we started using BillFlash versus sending out statements ourselves. Easy efficient and I did not have worry about giving up control of what my statements communicated to our patients as it was all in my hands. Great customer service every time and any time I called with questions.
Shawna Sanchez
Owner
C&E Billing Services
California
BillFlash saves our office a lot of time. We really like the ability to see the statements that have been mailed because it is integrated with our software. We bill for many practices and so having all the statements in one place makes the billing process more efficient. Our providers have noticed substantial increases in payments due to the professional looking statement.
Micheaux Hall
President
Placer Medical Billing
Hello Aaron and Jennifer,
I want to thank both of you for your time and assistance.
Your prompt response to my request only enhances why we select Bill Flash for our statement processing.
With appreciation,
Julie Zdanek
M.T., C.C.R.C.
Allergy and Asthma Center of Michigan, P.C.
BillFlash saves time, money, and eliminates the hassles of sending out your patient statements. Sending out your patient statements, professionally printed and mailed, by BillFlash is no different the sending your insurance claims electronically. Just like with claims you'll eliminate the headaches and costs associated with printing, folding, inserting, stamping and mailing your statements while improving your cash flow. The clients we have signed on with BillFlash report savings of 25-50% compared of their old method of creating patient statements. You will not only be saving money on ink, paper, envelopes, postage, and the cost of labor, but you will be saving a great deal of wear and tear on your printers. BillFlash not only allows you to send patient statements as often as you like, it can also send out collection letters or any other type of notices to your patients such as reminders, promotions, monthly new letters, change of office hours, or even change of address.
George Soda
A.M.S. Unlimited, Inc.
Easton, PA 18040
The Product
Implementing Billflash has been one of the best corporate decisions we have EVER made. Sending out statements for our Clients is a major portion of our business. No more printing hundreds of statements, stuffing envelopes, sealing envelopes and stamping. With Billflash it is a simple three step process online and your statement project is complete. Billflash links directly into our software module; it's easy and efficient. Our clients get paid FASTER with less mistakes – no more messy address labels.
The Service
Customer service is OVER THE TOP. They are very personable and pleasing to deal with. Representatives, and managers, answer the phone and have readily assisted us with any concerns about the Billflash product. They walked us through the process. A Billflash Manager actually took the time to help us change our billing information just minutes before the charges were to be deducted from a closed account!
We would HIGHLY recommend Billflash to any business that sends out statements.
Ron Mullikin
CFO, Marketing & Business Development
Texas Automated Practice Management, Inc.