PAYMENT SERVICES
Choice of Online ePay or Traditional OfficePay Methods
BillFlash gives you all the options which you and your Payer may want to use to Get You Paid.

Find Received Payments
Quickly resolve questions when you can access payment details in a few clicks.

Comprehensive Payment Reports
Find payments by NAME, ACCOUNT, AMOUNT, DATE, LOCATION (ePay or OfficePay) and METHOD (CC, Check, Cash).

EPAY SPECIFIC FEATURES
Integrated Payer Initiated Online Payments
Improve your cash flow and reduce your processing costs when your Payers choose to pay you online through an ePay at MyProviderLink.com.
Payer Website
Your Payers can find their eBills and make ePays through one convenient site.
Site Messaging
You can customize your branding and messaging on the site.
Current Balances
Your Payers can see current balances which reflect any payments received by you through either OfficePay or ePay.
Payment Messages
Your Payers can add messages TO you on their payments. They can also see messages FROM you on each payment.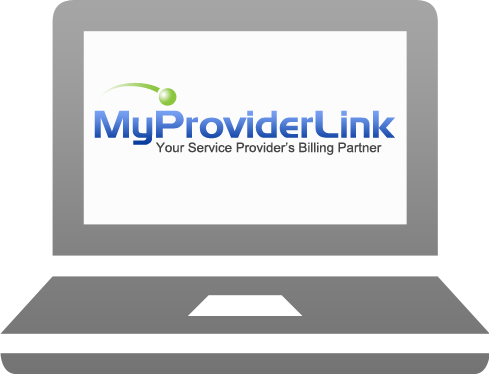 OFFICEPAY SPECIFIC FEATURES
Integrated Traditional Walk-in, Mail, and Phone Payments
Process Credit Card, Check, and Cash payments that are integrated with all BillFlash Services (including ePay) and your billing application.

Payment Messages
You can record messages on each payment TO your BACKOFFICE. You can also post messages TO your Payers which they can see through MyProviderLink.com.