Delivery Services
Choice of Paperless eBills or Traditional Mailed Bills
Provide each Payer with their choice of cost-saving paperless eBills or traditional Print & Mail.

Professional Designs & Template Customization
Customizable bill templates are proven to drive results. You control which forms of payment you accept including online ePay through MyProviderLink.com.
You can easily manage your own Templates (Bill, eBill, Collection Letters, Payment Receipts, etc.) online. Customize your messages, colors, and forms of payment you accept.
Tools to Manage & Control your Bills
You can Review, and Approve or Reject billing file. During Review you can Edit Messages, Change Colors, Delete Individual Bills, and more BEFORE you Approve your bills.

Send all Bills in less than 15 Minutes
It doesn't take long to create, upload, and approve bills to be sent. Once approved, BillFlash takes care of the rest – eBills are sent same day, Printed Bills are mailed the next business day. 

View Sent Bills Online
Get on the same page when Payers ask questions about their bill by viewing their bill online.
You'll save time & money answering billing questions.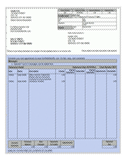 Comprehensive Delivery Reports
You can easily see when files have processed, bills have been sent, and much more detail.

Significant Price Discounts with Bundled Services
Save when you bundle Delivery & Payment Services. Discuss details with your BillFlash Reseller.

eBill Specific Features
Tremendous Cost-savings
You'll receive tremendous cost-savings (vs. traditional Mail) when you convert your Payers over to Paperless eBills. Discuss details with your BillFlash Reseller.
Notice Emails
Customize your eBill Notice template that Payers receive which alerts them to their new eBill and instructs them how to access it through MyProviderLink.com.
History Online for Payers at MyProviderLink.com
Payers can easily find current and past bills online which saves you time responding to requests for a "lost bill."

Mail Specific Features
Processed with USPS NCOA Address Updating
With the USPS' National Change of Address ("NCOA") service, your Mail will be automatically printed with any new addresses for undelayed bill delivery and you'll get an Address Change Report to update your billing application records.
Payment Coupons and Return Envelopes
Each Mailed bill includes a Payment Coupon and Return Envelope which increases your payment cash flow and reduces your costs in processing payments.
Address Change Reports
Update your billing application records with the all the addresses which have been changed with the USPS.
Undeliverable-as-Addressed Reports
Find and correct records which have invalid mailing address according to the USPS.