For those of you who did not take our advice on Noridian early on boarding, the time has already passed for you to take the necessary steps to transition your Validator program to the new carrier. Fortunately, we have made some enhancements to the program to make the transition as easy as possible for our clients. If you follow the steps below, your transition should be seamless.
Update your Validator program.

Assure that User Account Control is Disabled
From within the Validator, go to Help\Check for Updates

Press "Download Updates"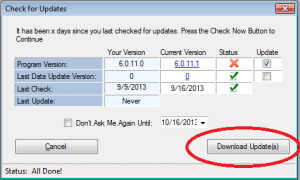 Your Validator will automatically update to version 6.0.11 or greater
Change your settings

Click Settings\Carrier Options

Choose your Medicare Carrier from the Dropdown list at the top (unless it is already selected)
On the "GENERAL" tab, change any names you see with Palmetto or NHIC to Noridian (This is really for looks only).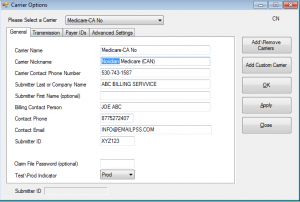 On the "Transmission" Tab, change the BBS Login ID, Password, and Phone Number to the numbers on the fax you received from Palmetto.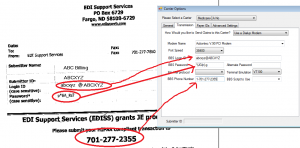 On the "Payer IDs" tab, in the lower right hand corner, make sure that the "outbound payer ID" field is properly populated with one of the following values:
For Northern CA: 01112
For Southern CA: 01182
For Hawaii: 01212
For Nevada: 01312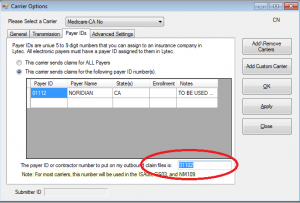 Note: This number should also be the payer ID you put in Lytec under Lists\Insurance Companies, but PSS has designed the Validator software to allow multiple values from the past to also pass through to Noridian.
Send your claims

Think of a new password you are going to want to set with Noridian. The new password MUST be exactly 8 characters long and contain an uppercase and lowercase letter, a symbol and a number. For example, Passwo#1 would work.
Send your claims as you normally do. The first time you dial, you will be prompted to enter a new password. Enter your new password in that field and click OK. That prompt will return every 60 days.