PSS Newsletter 11.29.12 Medicare Patient Name Changes
"What do you call a Fish with no eyes?"
"FSHHHHHHHH"
That joke comes to us from the proverbial family comedian, my 12 year old son, Ryan. I imagine the written translation of such a joke makes it quicker for the reader to understand than it does for the listener. In either case, it is a great tribute to the fact that one letter can make a big difference when it comes to the English language.
It would seem that there are people at CMS who have taken this concept a little too far. We have received many calls from across the country from clients who have had claims rejected this month that were going through in October due to "Invalid Patient's Name". Further investigation has yielded the revelation that there is a new edit which will check the name of the patient against the exact spelling (including PUNCTUATION) of that patient's name as it is listed not just with CMS, but with the social security administration!!!
Suddenly, patients with last names like "O'Neil" and "Smith-Jones" are being bounced back like a rubber ball. In addition, patients who have issued a name change with the social security administration ("congratulations on your recent nuptials, Mrs. Jones") may be in danger of not having their claims paid.
While Validator version 6 does NOT filter out punctuation, many of the earlier form files we ship with Validator for use with Lytec were pulling out apostrophes and dashes, as earlier versions of the ANSI specifications required their removal. This is the file you choose right after choosing billing\print insurance claims from within Lytec, and it dictates how the claim file will look. We urge anyone not using version 9 of the e-claims form to consider updating their form file with the latest version. There is no charge for this update, but if you have a customized form file, you will likely need to customize the newer version as well. If the form file was customized by PSS, it will usually end in an "x" to indicate its modified status (for example, "_eclaims 5010 for Lytec 2011 Rev 3x.lns").
This new requirement also brings to light a well overlooked feature of Lytec. Most offices make a copy of the insurance card for their records when the patient comes in. Precious few scan it into the system, which has been a feature available with Lytec since 2006. Scanning the card insures it is immediately available to the biller, and provides the ability to zoom in for a closer look ("was than an L or an I?") and even print a copy if need be.
We highly recommend your office invests in a good quality insurance card scanner for the front desk. These are NOT the business card scanners you find at Staples and Office Depot, but are designed for the thicker stock such as laminated insurance cards and drivers licenses. Ambir makes one (the Ambir PS667) which works well, is priced under $200, and takes up little more space than a snickers bar on your desk.
As small businesses in the medical field we often times have little control over the constant state of change which is forced upon our industry. We do, however, have choice and control in how we handle that change. I believe the goal is efficiency through better use of the technology available to us today. We may not be able to stop the constant changes, but we sure will be better equipped to roll with them.
Your Partners at PSS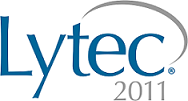 This email was sent to {email} because you opted in on Physicians Software Solutions, Inc. website.
Manage Subscriptions | Unsubscribe